Training paths on Solar Energy start in April in Tunis (TUNISIA), organized by the Chamber of Commerce and Industry of Tunis – partner of FOSTEr in MED, a project funded by the European Union (EU) under the ENPI CBC Med Programme.
The training paths focus on Solar Photovoltaic technologies, in particular Building Integrated Photovoltaic technology (BIPV) in Mediterranean countries.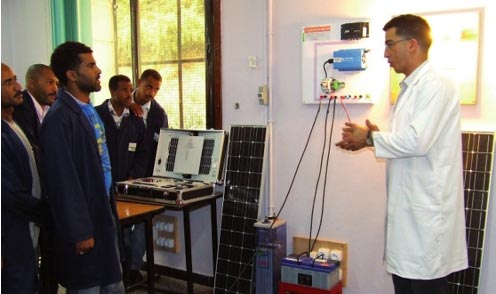 The three courses are dedicated to:
• Students of Engineering of the Private University of Engineering and Technology – Tunis
• Architects and designers
• Engineers and PV installers (SME's)
The sessions will cover:
– Renewable Energy sources and Energy Efficiency in buildings;
– Main characteristics of PV modules;
– The architectural integration of PV modules;
– Sizing technical characteristics and performance of a BIPV plant;
– National legislation and incentives for BIPV plants;
– Installation of the PV system
– Maintenance procedures of the PV systems;
– Best practices review
As the sessions are going to be held in the CENAFFIF « Le Centre National de Formation de Formateurs et de l' Ingénierie de Formation »- the pilot project site-, participants will have the opportunity to view the Pilot Project works' progression.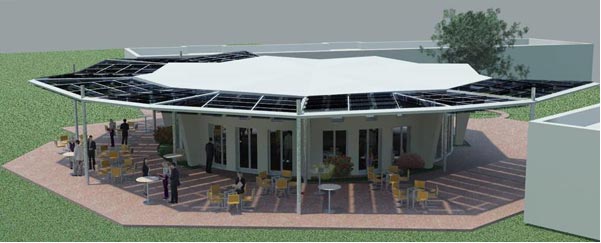 FOSTEr in MED aims to transfer common technical capabilities and to promote the opportunities offered by solar energy, to build a common expertise in the field of photovoltaic technologies among Mediterranean countries Besides Tunis, the trainings are taking palace in Jordan, Egypt, Italy, Spain, and Lebanon.
For general information, please contact:
Project Management Office UNICA-DICAAR
via Marengo 2 – 09123 Cagliari (Italy)
Phone +39 070 6755811
email: management@fosterinmed.eu
Website: www.fosterinmed.eu
For specific information on training paths in Tunis please contact:
CCITunis 31, Av de Paris 1000 (Tunis)
Project Manager Contact: Samed BEN ABID
Phone: +216 71 247 322
Email: fosterinmed-pp6@netcourrier.com
Here below the calendar of the activities: